To celebrate the launch of the Blog AND the Holiday Season, I have lined up some amazing giveaways for a fun 12 day celebration! We are so thankful, and we want to bless a few others with a little sparkle this season in these next 12 days.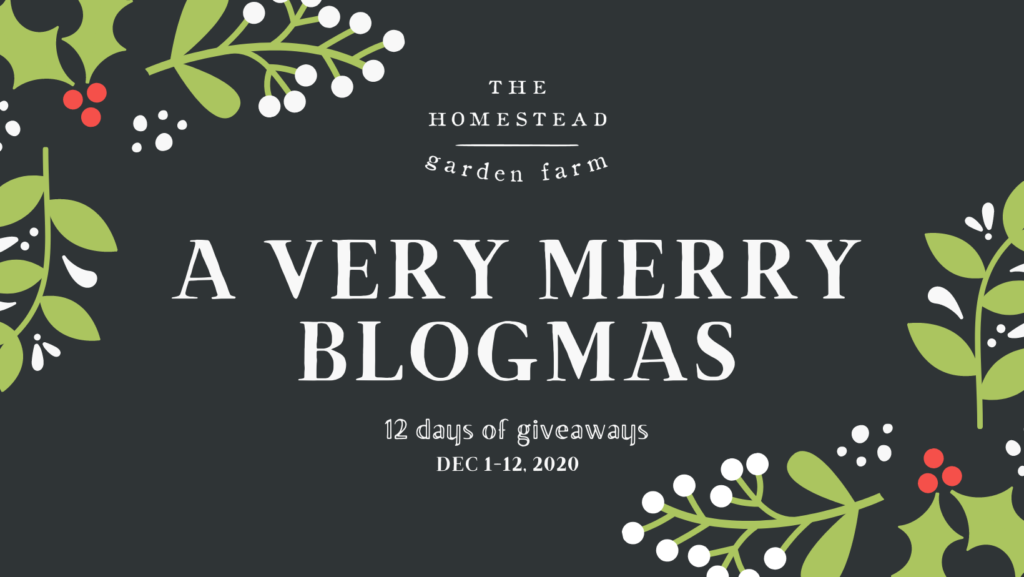 DAY 5
For the fifth day of giveaways, we will be giving away TWO items to one lucky winner! A spool of tie tape and a set of garden markers. If you've watched our IGTV video's you'll know I love using the tie tape to tie up our tomatoes onto the cattle panel we used last year as their support. I also use it to support other ornamental plants to stakes as needed. It is easy to put up and super easy to get back down when it's time for garden cleanup as well. I've tried other methods, but this tape is my favorite! If you happen to be into grafting, it will work for that as well.

During the season, I'm always checking tags of plants to remember which variety I planted – most of the time I would no longer be able to read the labels come July or August. Some varieties I want to remember because they're doing so poorly, but mostly I want to remember the ones that have done well so I can plant more of those next year. You will always know what you've planted with Artline Garden Markers.
To enter, hop over to our Instagram and comment on the Day 5 giveaway post, or comment here if you're not on the Insta-scene! Good Luck to each and every person entering. Thank you for helping us launch our journey and coming along with us on this experience. Come back tomorrow to see what Day 6 has in store! I'll give you a hint, it's more for homemaking than it is for gardening.