Today's sponsor: Bootstrap Farmer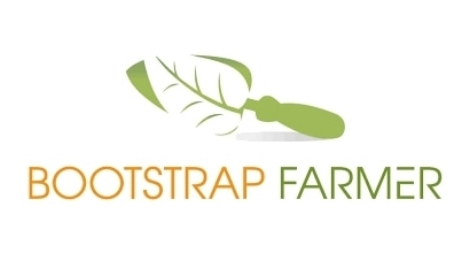 I'm very excited to welcome Bootstrap Farmer as today's sponsor! If you're new to Bootstrap Farmer's items, gear up to be blown away with their products. If you are doing any sort of seed-starting, micro-green growing, or using trays and containers for your garden in other ways, you NEED to know about their trays and containers.
Most of us go to pick up our seedling trays and know we have to gingerly tuck both hands flat against the bottom of those flimsy trays to lift and move them – or maybe you've even had casualties of trays collapsing as you're moving them. Those days are GONE with Bootstrap Farmer trays! Their trays are substantially more rigid, so you can have faith in the one-handed tray move and also know that they will be usable for many years to come without fail.
Today's giveaway item that has been graciously donated by Bootstrap Farmer will be a 2 pack of the 32 cell reusable plant starter trays with inserts!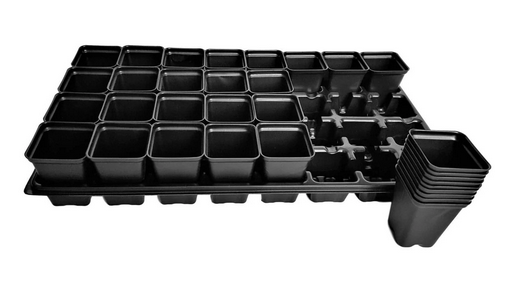 Check out some of their other products as well while you're perusing their website. If it's from Bootstrap, you'll know it will be quality and their customer service will be there to help you every step of the way.
How to WIN these trays!
1 – Head over to our Instagram page and follow us there if you aren't already
2 – Like the photo from today's giveaway
2 – Follow today's host on IG as well – which will be tagged in the description of today's post
3 – Tag 1 or more friends in separate comments on today's post (each separate comment is an entry)

Quick tip: If you save the giveaway post(s) on Instagram, you can easily find them later to check for the winners after the giveaway is over as well!
GOOD LUCK!
All of this week's winners will be posted and tagged on our Instagram page by Sunday, January 23rd!
Thank you to Bootstrap Farmer
for being our host today!