If you're looking for an amazing place to help you keep your vegetable and ornamental gardens organized, and also have a place for inspiration on what to plant where, you NEED to get this new app from Gardenize (free version available)! I have partnered up with Gardenize to bring you the play by play of how I will be utilizing it myself.

Download the app:
This new app is going to be an absolute game-changer in how I plan and keep tabs on my yards and gardens, and I'm so excited to introduce it to you as well. How many times have you been walking through your yard and can't remember when you planted something, what it's called, or what it's individual needs are? THIS is going to be your saving grace!
I also love that there is an inspiration aspect to this app. As it grows, you will be able to find inspiring people and gardens to follow to push your own gardening and plant knowledge further.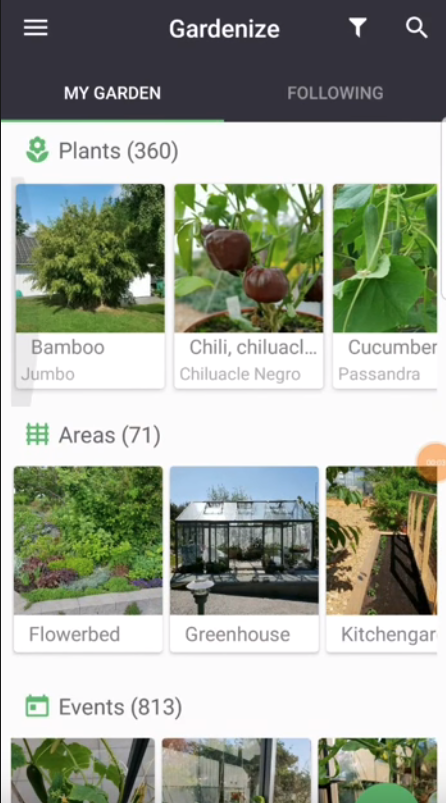 If you'd like to know more about Gardenize, I will be hosting a room on Clubhouse on Thursday to discuss how I plan to use it to stay organized and make gardening easier in the coming years. What is Clubhouse? It is an amazing audio-only social media platform where I have met so many amazing people from all over the world. I have found that there is a large gardening and homesteading community on there that chat in rooms about all sorts of things related to this lifestyle we lead. I have never before been in a place online where I have truly connected and made friends with so many people of different backgrounds and beliefs. If you're not on this invite-only platform yet and would like to join in on the fun, you can join via The Homestead Garden Farm Club. You will definitely find your tribe on the Clubhouse app, as well as learn about all sorts of things you didn't know you'd be interested in – LIKE GARDENIZE!!! There are clubs and rooms about everything under the sun: marketing, crypto-currency, politics, fishing, hunting, veganism, social media influencing, dating, parenting, business, UFO's – literally anything you can think of. And I have to say, even in rooms where people are discussing hot button items, or have opposing views, there is something about the real-time audio aspect that keeps conversations civil and respectful 99% of the time. It has renewed my faith in humanity and social media as a whole – get signed on, ASAP!
So comment below and tell me, how are you most excited to use the Gardenize app, and Clubhouse too?