To celebrate the launch of the Blog AND the Holiday Season, I have lined up some amazing giveaways for a fun 12 day celebration! We are so thankful, and we want to bless a few others with a little sparkle this season in these next 12 days.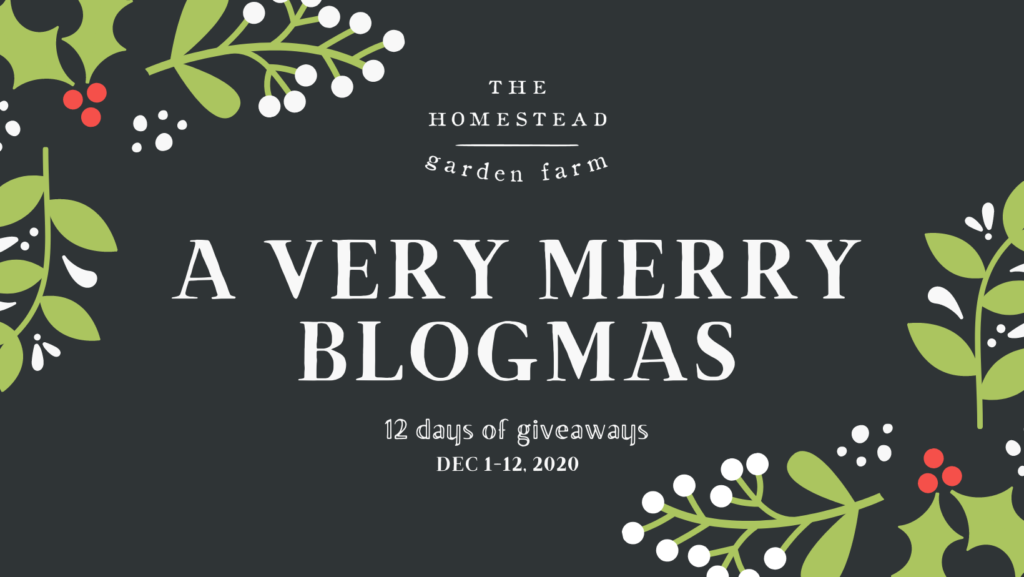 DAY 10
For the tenth day of giveaways, my very favorite seed company, Baker Creek Seeds, has graciously brought one of you an awesome Christmas gift!
Baker has donated this amazing Heirloom Seed Collection to be given away to a lucky winner. I can't thank them enough for partnering up with us on this, and I'm so excited for one of you to receive this in the mail. Seriously, their packaging gets me so giddy every time I see it in my mailbox – and if you know, you know.
The description from their website on this awesome Heirloom Seed Collection states: This is the perfect way to save money and acquire a safe, secure food supply. Most of the seeds in this package will store 4-10 years if kept cool and dry. What a great way to try many of our favorite, easy-to-grow varieties! It contains 25 full-sized packets of seeds and a Clyde's Garden Planner—all packaged in a sturdy, resealable, mylar bag for long-lasting storage. Varieties in this package are chosen to be productive in most climates throughout the United States. We selected early, hardy varieties that are always popular. This collection may include: Greens, Onion, Peppers, Kohlrabi, Herb, Eggplant, Flower, Cucumber, Rutabaga, Summer Squash, Winter Squash, Spinach, Tomatoes, Lettuce, Turnip, Watermelon, Radish, Peas, Beans, Melon, Cabbage, Cauliflower, Beet, Carrot and Corn.
This Spring when the pandemic shut down much of the world, seeds from seed companies were among the most in-demand commodities. People who walked into their grocery stores and saw bare shelves recognized the fragility of our food system, and realized that feeding themselves and their families might resort to new plans and needed skills.
The resurgence in gardening this year has made my heart swell! I've always loved gardening, and in the last few years, it has become a type of meditation and therapy for me. I know that particularly during such an odd time in our lives, gardening could help so many more people as well if they can find the courage to just start. So let me tell you now – you don't have to do it perfectly, just do it. I don't care if it's as small as a pot on your windowsill, just start!
I've been patiently checking my mailbox for my free yearly Baker catalog, but until it arrives, I love browsing through their beautiful website and dreaming. They have such a wide variety of seeds and information on their website that it is the perfect place to start planning your next (or first) garden. Winter is the perfect time to start ordering your seeds because when it becomes Springtime, many of the varieties you might have wanted might be sold out. So hop over to Baker's website and get your list made, and your seeds ordered asap!
I can't thank Baker Creek, along with all of our sponsors, enough for partnering with me on this giveaway spree! They had no reason to trust a random person on the internet, but they did. Their generosity and love have put the Christmas spirit into my heart and I hope it will give you all some heart glitter as well.
If you want to enter to win the amazing seed collection and garden planner that Baker Creek has donated, hop over to our Instagram and comment on the Day 10 giveaway post, or comment here if you're not on the Insta-scene! Good Luck to each and every person entering. Thank you for helping us launch our journey and coming along with us on this experience. Come back tomorrow to see what Day 11 has in store for you!