To celebrate the launch of the Blog AND the Holiday Season, I have lined up some amazing giveaways for a fun 12 day celebration! We are so thankful, and we want to bless a few others with a little sparkle this season in these next 12 days.
DAY 11
For the 11th day of giveaways, one of my very absolute favorite brands is going to bless 3 lucky people – and I couldn't be more excited for those winners!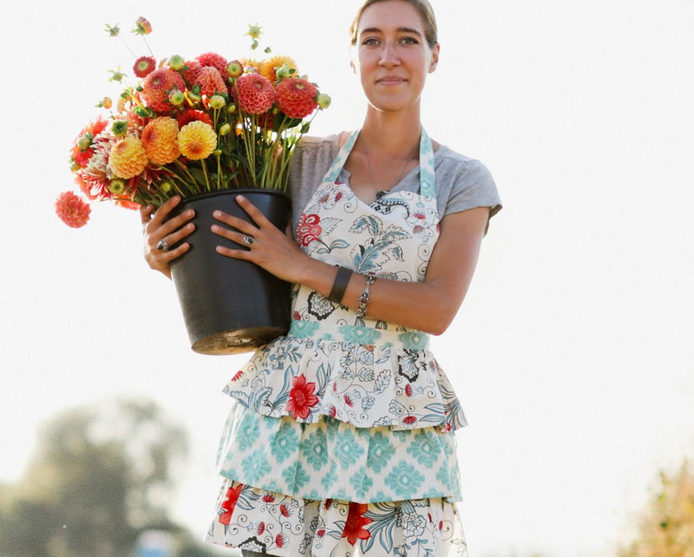 Erin Benzakain and her company Floret are among my all-time favorite companies. I have been obsessed with their florals and their photography (shout out to Erin's husband, Chris, for his amazing photo eye) for years now! Erin's vision for the florals she is giving the rest of us access to gives me inspiration every time I to go their website.
I've been striving to add more of her amazing florals to my yard and garden, and every time I see them bloom I am so thankful I did. Her color breeding and selection is hands down the most beautiful I've ever seen. I love to leave some of them standing in the yard for the pollinators, but I'm a little selfish and can't help from bringing some of those beauties inside to enjoy on our tables as well, and thanks to today's giveaway they both smell and look beautiful.
If that sounds like something you'd like to do too, you need this book! This takes you through every season of the year and teaches you what you can use in that season to create beautiful pieces of art for your home, or to deliver to someone you'd like to see smile.
If you want to dive deeper into how to grow and harvest cut flowers and the best way to keep them looking amazing don't forget to check out her other book that is currently out called Cut Flower Garden – it is another staple resource for me. Erin has her 3rd book coming out in March 2021, and I can't wait to get my hands on this one as well. Hop over to her website and pre-order Discovering Dahlia's, and get a free gift with your order! Also, if you happen to have another gardener in your life that you still haven't found the perfect Christmas gift for, check out Floret's gift guide and be inspired to something that would be perfect for them. If you need a little help, their Farmer-Floral Tool Belt is something I've had my own eye on for years. Any gardener in your life that does any pruning would be over the moon to not be poking holes in their back pockets anymore with their nippers.
If you want to enter to win one of the beautiful autographed books from Floret to grow your floral and arranging know-how, hop over to our Instagram and comment on the Day 11 giveaway post, or comment here if you're not on Instagram! Good Luck to each and every person entering. Thank you for helping us launch our journey and coming along with us on this experience. Come back tomorrow for our FINAL day of giveaways, I know you won't want to miss that one either!