To celebrate the launch of the Blog AND the Holiday Season, I have lined up some amazing giveaways for a fun 12 day celebration! We are so thankful, and we want to bless a few others with a little sparkle this season in these next 12 days.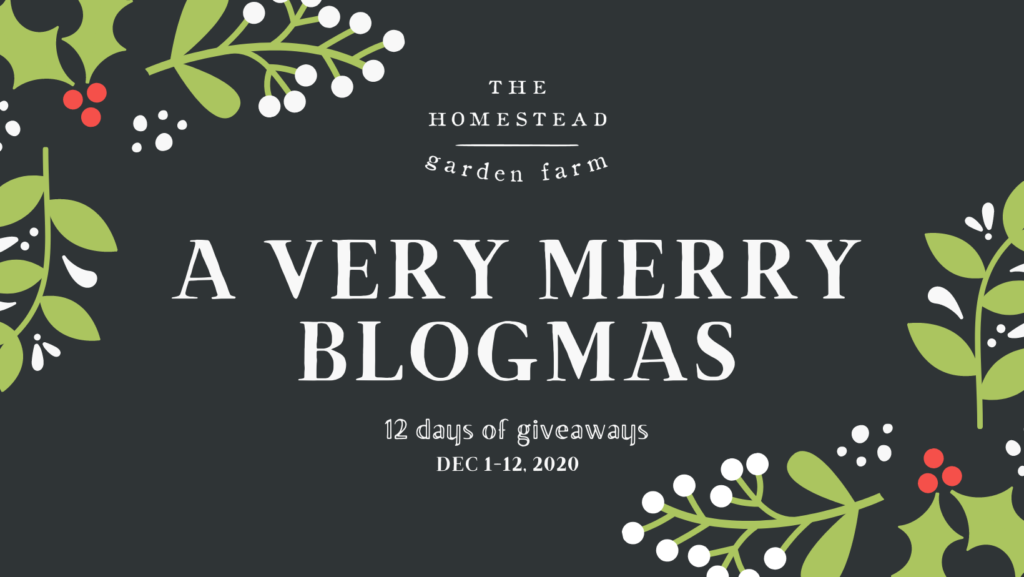 DAY 8
For the eighth day of giveaways, we are honored to be partnering with The Joe Gardener Show and giving away one spot to Joe's Mastering Pests, Diseases and Weeds course, one course of many in his Online Gardening Academy. If you read our blog post from yesterday, you've already been blessed with a bit of Joe's (and Brie's) knowledge on propagation. That is just the very tip of the iceberg when it comes to all you can learn from Joe and his guests on his podcast, his Instagram, and also his television show, Growing a Greener World. I love all of his shows and podcasts, and I know the winner of this awesome course will be heads and shoulders above the rest of us in battling the inevitable in their 2021 garden.
Joe's charismatic personality, wit, and humor make his podcast a joy to have in my ear, which is almost daily. I also have to pull him up on YouTube now and then to swoon over his beautiful Georgia garden, which has the most pristine raised beds I've ever seen. If anyone can teach you how to keep your garden weed-free, it's Joe! He calls his place the Garden Farm, and in fact, that's where I got the name for our own place, The Homestead Garden Farm…more than a garden, and a bit of a farm.
To enter to win this coveted spot to Joe's online course, hop over to our Instagram and comment on the Day 8 giveaway post, or comment here if you're not on Instagram. Good luck to each and every person entering. Thank you for helping us launch our journey and coming along with us on this experience. And also a huge thank you to the team at The Joe Gardener Show for their generous donation to one lucky winner. Come back tomorrow to see what Day 9 has in store for you!