It's here!!!!
Birthday giveaway week! If you haven't heard, our family farm is celebrating 132 years of being in our family this month. That absolutely boggles my mind! To celebrate, I've teamed up with some amazing sponsors and will be giving away some very fun prizes for your home and gardening life over the next week on our Instagram page.
Today's sponsor: Dixondale Farms
To kick off this week's fun, Dixondale Farms has graciously donated a prize for TWO winners! Each winner will be able to choose 2 bunches of onion plants from Dixondale to use in their own gardens this season, as well as choosing when they'd like those plants delivered. Dixondale's plants are hands-down the best producing onions I've tried in the garden. I rarely have trouble with even the smallest plants in the bunch taking off. Dixondale has a fantastic section on their website where you can learn how to make your plants thrive as well.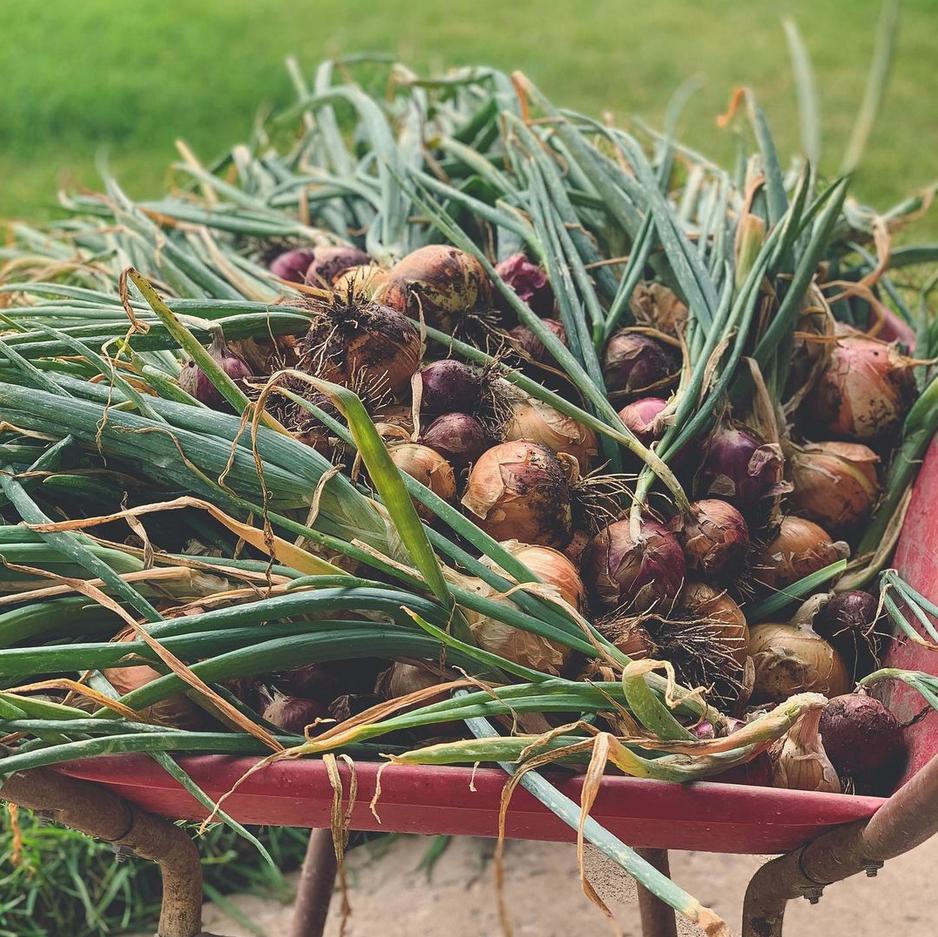 I will tell you that one of my biggest mistakes I've made while planting onions when I first took over planning our family garden was to plant them when it was too hot – in fact, Dixondale recommends planting your onions 4-6 weeks before your last Spring freeze. If it is too hot, your plants will inevitably die no matter how much you water them.
I also plant my onions closer than recommended so that I can utilize the smaller ones as green onions in my cooking throughout the Spring. This will leave the remainder to get large for Summer and Fall harvest and winter storage. If you are wanting an onion that you can cure and store for use throughout the winter months, I'd recommend looking into their storage varieties when choosing the types of onions to plant.
How to WIN!
To enter today's giveaway, you just need to follow 4 simple steps:
1 – Head over to our Instagram page and follow us there if you aren't already
2 – Like the photo from today's giveaway
2 – Follow today's host on IG as well – which will be tagged in the description of today's post
3 – Tag 1 or more friends in separate comments on today's post (each separate comment is an entry)

Quick tip: If you save the giveaway post(s) on Instagram, you can easily find them later to check for the winners after the giveaway is over as well!
GOOD LUCK!
All of this week's winners will be posted and tagged on our Instagram page by Sunday, January 23rd!
Thank you to Dixondale Farms for being our host today!